Science Fiction Connection
One of the most important things you need with any Star Gate is a way to address it so you can get home. In the series SG-1 they named such a device a "Dial Home Device" or DHD for short.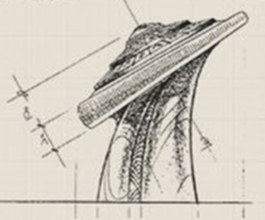 DHD Schematic
Ancient Megalithic Ruins in Tibet
A lot of Ancient stone edifices are more likely to be mere representations of things seen or talked about from stories that the people did not understand. A lot of this is seen in Egypyt. As time progressed, the quality of the pyramids diminished. So did certain skills such as fine crafted stoneware. It was with this in mind that we sought evidence where tribes people may have tried to emulate things of the Gods...
There are dozens of sites spread over 400, 000 square kilometers, documenting the existence of the legendary Zhang Zhung kingdom. The picture below is a "celestial observatory" at the Black Rock site. The stone structure in the middle has a very familiar look to it...