Newton Basin in Sirenum Terra #2
.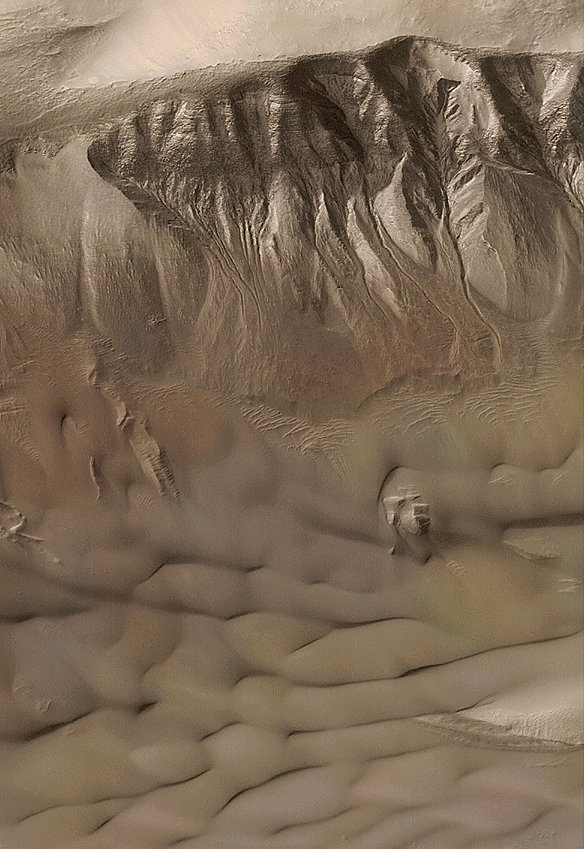 Image Credit: NASA/JPL/Malin
42.4°S, 158.2°W
This "statue" or "face" was brought to our atention by Mike Singh, a member of ATS
posted on 21-3-2007 @ 06:27 AM (ID:3049131)

Naturally it is possible that NASA is correct in calling this one a "rock", but then NASA calls all anomalies rocks. In this case the intestine looking area is supposedly sand dunes according to NASA...
It looks more like some fanciful airbrushing than real sand, but then this IS Mars... The Statue in the center is quite facinating in its Picasso like appearance, yet clearly all the features are there. Many have said it looks like a dog... but in any case, a fasinating anomalie.
Note: this statue is standing, as we are looking at the wall of the crater, not the floor according to Malin.
Both images are available in high resolution here at MALIN
Image Source: MOC E03-02550
The Avant Garde Statue
.