Laser Demonstration Device (LDD)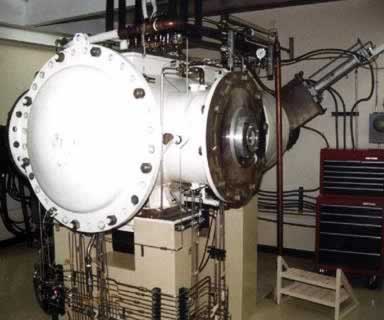 The Laser Demonstration Device (LDD) is a continuous-wave chemical laser designed and constructed by United Technologies Research Center (UTRC) at East Hartford, Connecticut, in 1972, and was used at that facility until 1990. Ownership was transferred to HELSTF in 1991, and the LDD was installed and recharacterized in 1992.
LDD was installed to allow experimenters to simulate MIRACL power densities at lower power levels (10-20 kilowatts), reducing the cost per experiment. A user test area is available to LDD where experiments can be performed to the individual customer's specification. Future plans may include integration of LDD into the MIRACL beam train. This will allow the LDD beam to be propagated into any of the MIRACL test areas or to the SeaLite Beam Director.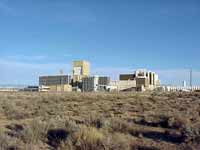 A view from the outside of the LDD complex
Typical LDD test programs have included:
Materials Effects and Hardening

Ceramics
Composites

Static and Tensile Tests
Pressurized Cylinders

Metals (Base and Painted)

Optical Components

Substrate Materials
Coatings
HF and DF Laser Mirrors

Precursors to Major MIRACL Tests

Vulnerability Testing on Cruise Missile Components for Navy Point Defense
Demonstration Wavelength Coupling Coefficient Experiment for Air Force Airborne Laser