SABRE Light Ion-beam Generator
Lithium ion beam divergence on SABRE extraction ion diodeexperiments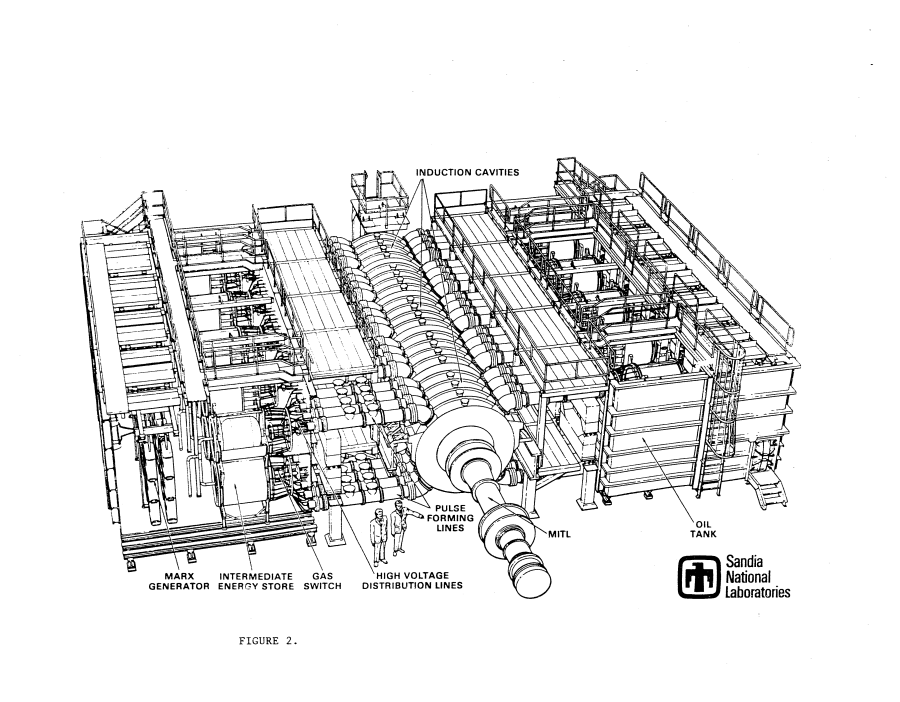 Hanson, D.L.; Cuneo, M.E.; Johnson, D.J.; Wenger, D.F.; Welch, D.R.; Mehlhorn, T.A.; Johnston, R.R.; Armijo, J.; Nielson, D. - Plasma Science, 1998. 25th Anniversary. IEEE Conference Record - Abstracts. 1998 IEEE International on
Volume , Issue , 1-4 Jun 1998 Page(s):253 - 254 Digital Object Identifier 10.1109/PLASMA.1998.677813
Summary: Summary form only given.
Intense lithium beams are of particular interest for light ion inertial confinement fusion applications because lithium ions can be accelerated at high voltage in a single charge state (Li+) with a high mass-to-charge ratio and appropriate range for efficient focusing and heating of a hohlraum ICF target. Scaling to ion power densities adequate to drive high gain pellet implosions (600 TW at 30 MeV) will require a large number of beams transported, temporally bunched, and focused onto a target, with the necessary target standoff to ensure survival of the driver modules. For efficient long distance transport and focusing to a small pellet, lithium beam divergence must be reduced to about 12 mrad or less (depending on the transport scheme). To support the eventual development of a light ion driver module for ICF applications, we are currently working to improve the composition, uniformity, and divergence of lithium ion beams produced by both passive LiF and active laser-generated lithium ion sources on extraction applied-B ion diodes on the SABRE accelerator (1 TW, 5 MV, 250 kA). We will report on the operation of this lithium beam divergence diagnostic and on results of time-resolved divergence measurements in progress for passive LiF ion sources and laser-produced active lithium sources operated in diode configurations designed to control divergence growth. Comparisons will also be made with time-integrated divergence results obtained with small entrance aperture ultracompact pinhole cameras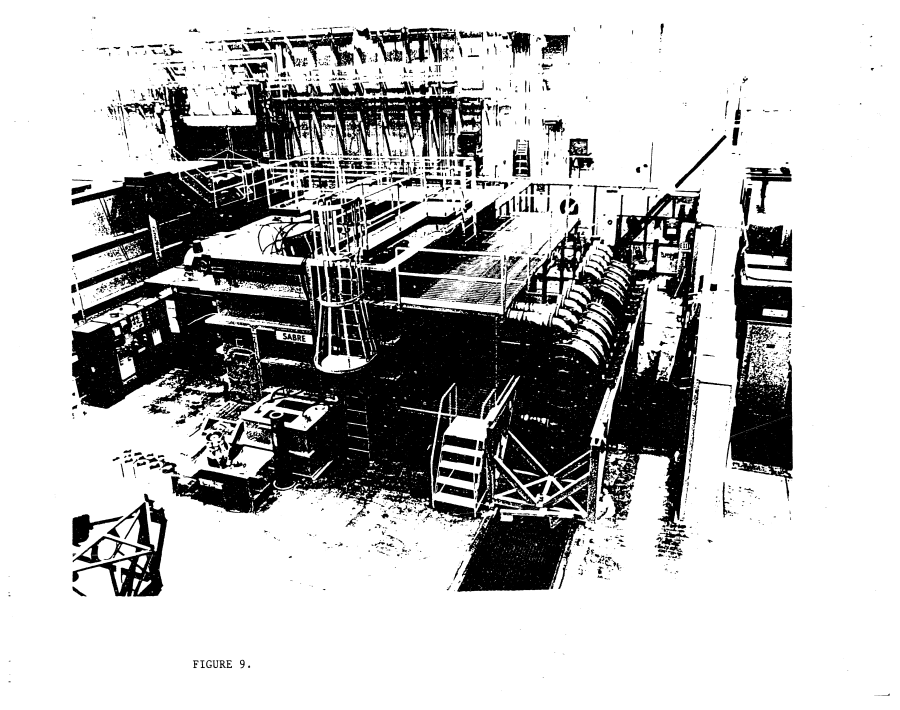 PDF FILE: http://ieeexplore.ieee.org/
Ion Source Requirements for Light Ion Beam Fusion Energy Production
High-current-density, high-energy ion beams are generated in an applied-magnetic-field (applied-B) ion diode coupled to a high-voltage pulsed power accelerator. Beam generation and acceleration are done in one or two short, closely-coupled regions at high accelerating gradients (0.5 - 1 GV/m), well above the threshold for emission of electrons from electrode surfaces. These devices therefore require the use of several-Tesla insulating magnetic fields to restrict electron motion across anode-cathode gaps of order 1 - 3 cm, while accelerating lithium ions to generate ~ 1 kA/cm2, 5 - 15 MeV beams. Electrons drift in the E x B direction, forming a virtual-cathode electron sheath.